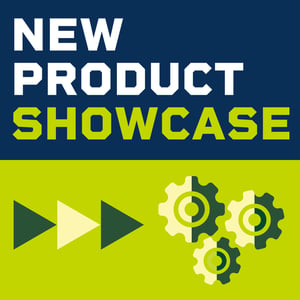 New Product Showcase
Visit the West Wing Exhibit Hall to see these newest products for yourself. The West Wing opens at 9 a.m. on Wednesday, October 18 to all attendees.
List of Products
TerraKing Commercial Spreader | Agri-Fab Booth 7164

70 lb Commercial Broadcast Spreader

SBSX Series | Anderson Power Booth 10008
A sealed power connector rated to IP68, 600V and 140A

Apex XB7 Straw Blower | Apex Booth 8050
The first in a new line of straw blowers from Apex. The XB7 can discharge up to 7 tons of straw an hour.

DoubleDown Salt Bucket | Arctic Snow & Ice Products Booth 368
Salt Spreader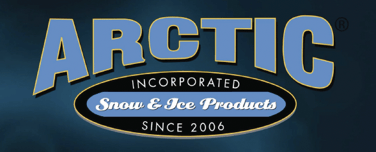 RazorBack Retrofit Plow | Arctic Snow & Ice Products Booth 368
An Arctic Sectional, now for Pickups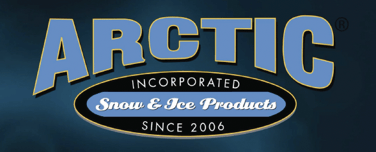 SoilWand Adjustable Ultra Gardening Multi-Tool | Botaniworld, LLC Booth 26071
SoilWand: The Strongest, Most Customizable Garden Hand Tool Ever Crafted!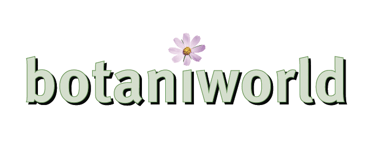 Dri-Duck Mission 1/4 Zip Fleece | Boundlesss Booth 26088
Mission Quarter-Zip Pullover

Bro Pro 10 | Bro Machines Booth 42134
10 cubic yard conveyor belt trailer for loading material into wheel barrow or top dressing spreaders.
Safe Charge Sleeve E Series | CellBlock FCS Booth 462
Heavy-duty sleeve for safely containing thermal runaway in lithium-ion batteries used in power tools, e-bikes, etc.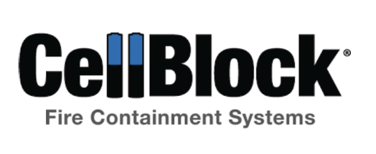 Built-In Ramp System - A Door and Ramp All-In-One | Check Out Our Ramps Booth 28088
Ramp System for Cargo Vans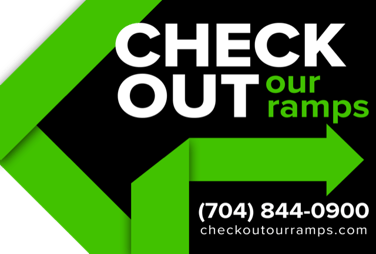 Cool Top Mower Canopy #C3641B | CoolTops Booth 10024
Cool Top is a downdraft fan canopy that draws fresh air from above blowing away dust, bugs and heat. Easy to install, no drilling or special tools needed.

Traction / Blade Motor Controller for E-ZTR | Delta Systems Booth 9078
Provides smooth FOC control of sensored and sensorless BLDC and PMAC motors used for traction drives and mower decks. Designed to IP67A for outdoor use.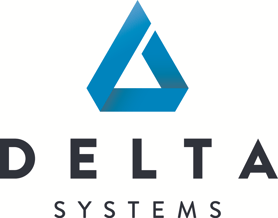 Panel Truck Fold | Engineered Exhaust Systems Booth 11012
Fodable panel truck that holds 1,000 pounds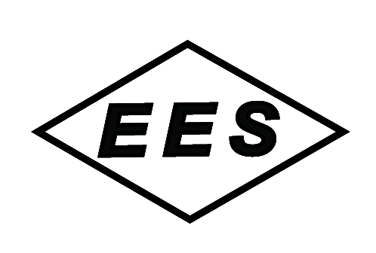 Foresteel FT-600 Vac Trailer | Equip Partner NA Booth 20078
Vac Trailer

TP Chipper, TP 215 Mobile Track Chipper | Equip Partner NA (2nd entry) Booth 20078
Mobile Track Chipper

Utility/Racing Jug Adapter | EZ-Pour (Combined Manuf) Booth 10142
Allow use of EZ-POUR spouts on these style jugs

Pre-Mix Spout | EZ-Pour (Combined Manuf) Booth 10142
EZ-POUR Spout designed to fit pre-engineered fuel cans

Alpen Wildhorn 32 | FELCO Booth 24066
Cordless Electric Pruning Shear

14 Inch Cordless Lawn Mower | Forest Inc Booth 26070
Cordless Lawn Mower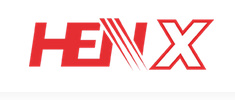 Smartec HGMe | Hydro Gear Booth 2092
Commercial grade electric hub drive featuring our own brushless DC motor designed and manufactured in Indiana. Test drive today in our outdoor booth 6018D.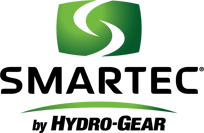 Smartec STM Motor | Hydro Gear Booth 2092
High Efficiency BLDC Motor designed and manufactured in Indiana by Hydro-Gear for various application needs, pair with Smartec controller and Smartec mobile app to customize and optimize performance.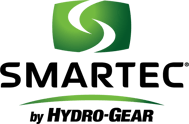 Smartec Compact 88V PowerPack Lithium Ion Battery | Hydro Gear Booth 2092
Compact version of our 88V Smartec PowerPack Lithium Iron Phosphate Battery (80 Ah, 6.1 kWh) with heavy duty industrial IP66 steel case, CAN bus communications, designed to exceed typical vehicle life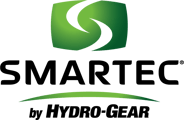 Stump Bucket Grapple | Ignite Attachments Booth 42238
Stump bucket grapple for prying and picking stumps or rocks.

Symphony Hardscape Luminaires (new modular system) | Illumicare Group Booth 22080
New modular in-grade luminaires - interchangeable tops

SnowFire Blast | KAGE Innovation Booth 8172
Floating Snow Pusher with Trip Edge and Backdrag Kit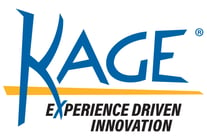 KAGE Katcher | KAGE Innovation Booth 8172
Motorized Dumping Lawn Mower Grass Catcher & Leaf Collector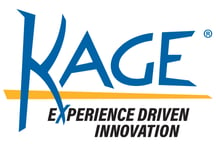 Robust-Aire™ Medium Cabinet Diffused Aeration System | Kasco Marine, Inc Booth 23107
Robust-Aire™ Medium Systems with Aire-Guard Cabinet Technology (pantent-pending) provide efficient water movement and mixing for your water. Water is thoroughly mixed from the bottom up to improve clarity, decrease muck, expand fish habitat, and much more. These systems run 4 - 6 diffusers and 2 compressors from one cabinet and utilize innovative airflow allowing the systems to stay cooler and run longer.

Kenda Turfsteel NPT Wheel Assembly | Kenda - Martin Wheel Division Booth 4010
Kenda Turfsteel 24x12-12 non-pneumatic wheel assembly

LinxCam - AI powered Dash Cam | Linxup Booth 23101
The new linxCam is an AI-powered 4G dash cam with built-in driver and road-facing cameras, with anunsurpassed focus on real-time driver and vehicle safety. It also has advanced features like tailgating, cellphone usage alerts, seat belt detection, and camera tampering."

MAG-8200 Water-Cooled Lawn Mower Blade Sharpener | Magna-Matic Booth 4031
Lawn Mower Blade Sharpener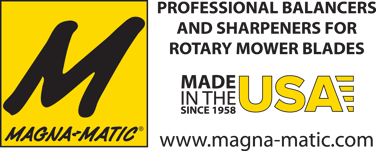 M18 FUEL™ Telescoping Pole Saw | Milwaukee Tool Booth 1016
Providing industry-leading performance, this pole saw is the most powerful with 2.3HP of peak power, has the fastest chain speed in it's class at 25m/s, and eliminates the headaches of gas engines.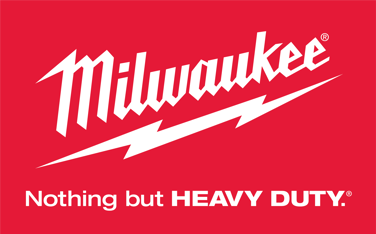 M18 FUEL™ Brushless Telescoping Pole Pruning Shears | Milwaukee Tool Booth 1016
These Shears provide 3X faster pruning and eliminate the frustrations of pulling a manual pole pruner. Providing clean cuts in branches up to 1-3/4", it can telescope from 7ft. to 10ft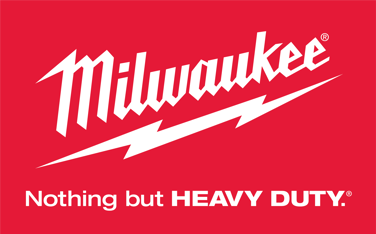 M18 FUEL™ 17" Dual Battery String Trimmer | Milwaukee Tool Booth 1016
Meeting the performance and durability needs of the professional, this solution can reach full throttle in under 1 second while providing the Highest Power and the Fastest Clearing capabilities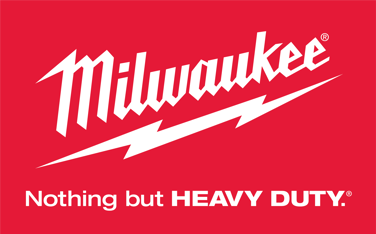 MX FUEL™ 14" Cut-Off Saw w/ RAPIDSTOP™ | Milwaukee Tool Booth 1016
This saw delivers 14" gas performance with no gas headaches. Featuring RAPIDSTOP™ Blade Break & Kickback Control, users can cut 14ft fully plunged in concrete or 120 cuts in #5 rebar per charge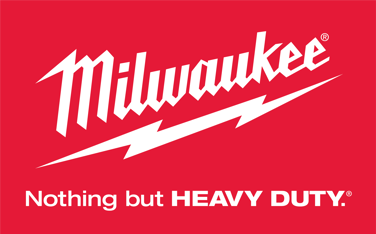 MX FUEL™ Plate Compactor | Milwaukee Tool Booth 1016
Hits harder and travels the fastest while eliminating gas headaches and offering greater control. A MX FUEL™ REDLITHIUM™ FORGE™ HD12.0 Battery provides 35 minutes of runtime or 5,500 sqft.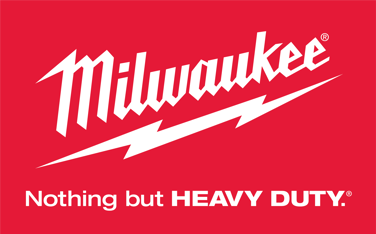 M18 FUEL™ Dual Battery Backpack Blower | Milwaukee Tool Booth 1016
Designed for the professional, this blower delivers a higher blowing force than up to 60CC Gas, reaches full throttle in under one second, and features the most adaptive design and comfort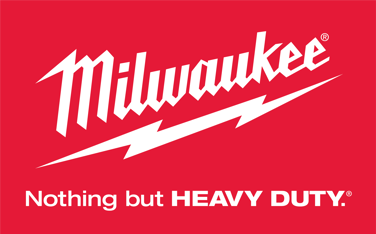 MiniTrencher's Electric Powered SiBore/GeoRipper Multi-Tool | MiniTrencher Booth 2036
MiniTrencher's Electric Powered SiBore/GeoRipper Multi-Tool includes both The SiBore Drill and GeoRipper with one power source

Ascend Dura | OptConnect Booth 27071
OptConnect ascend dura features 4G L TE CAT 4 connectivity and dual-carrier redundancy

Wingbadger | Orec America, Inc Booth 10061
42" Stand-on zero-turn mower that can go through narrow gates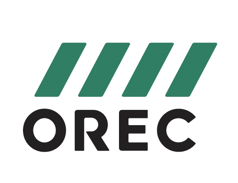 Z Trimmer Pro | PECO Booth 384
Commercial Grade Deck Mounted Electric Trimmer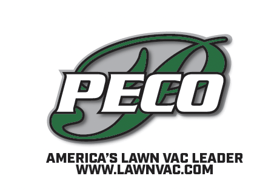 The Handler Mixing System | Pickett Equipment Co., Inc Booth 11019
All-in-one chemical mixing system.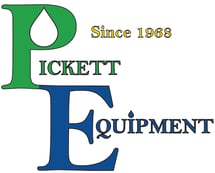 Land Oar Lake Auger | Power Planter, Inc Booth 26090
The only auger that is easily transformed from a soil augering unit to an ice fishing beast.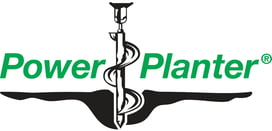 The A.N.T. (Apparatus for Navigating Tarps) | Practical Products Booth 561
Strap for dragging tarps that makes work faster, safer, and easier!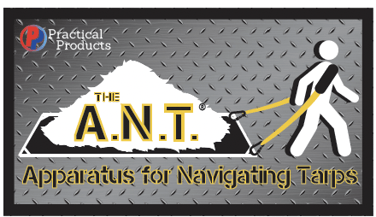 DUO-TACH Mounting System | Premier Attachments Booth 27083
Duo-Tach Mounting System allows attachment use on both universal skid steer and mini-skid steer mounting systems.

4000 Watt Truetimber Camo Generator | Pulsar Products Booth 11202
4000 Watt Camo Generator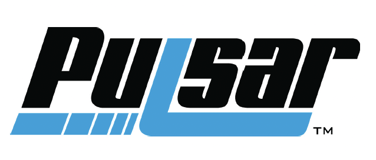 Reach Right | Reach Right, LLC Booth 470
Reach Right 'Extends your REACH to keep you upRIGHT' while using a shovel, rake or other long handle tools. Reach Right attaches with minimal effort for an immediate, sturdy, and strong hold on virtually any tool shaft. Reach Right provides game changing efficiency & ergonomic safety to virtually any manual job requiring a long handled tool.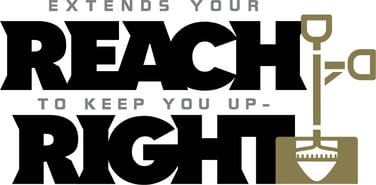 Richway SCL-210 Sub-compact articulating loader | Richway Industries Booth 26108
Sub-compact articulating loader with telescoping boom

Scepter Flo 'n Go 14G Powered Fueling Station | Scepter/Myers Industries Booth 10030
14 Gallon Powered Fuel Tank for Pro's and active users is your personal fuel pump. Refueling has never been so simple! This quick flow, battery powered, professional grade fueling solution is great fpr Work, Home or Play delivering fuel with just a squeeze, just like at the fuel pump. D.O.T. certified for commercial and industrial applications, it is now the best way to refill gas-powered tools, boats, ATVs, tractors, and more.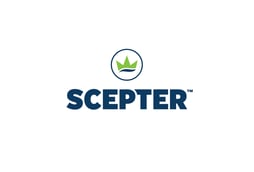 Pro-Series SPY200T-1P 200lb. Tow-Behind Broadcast Spreader | Spyker Spreaders Booth 3126
Spyker's SPY200T-1P commercial tow spreader combines a high-capacity hopper with high efficiency. Designed specifically for use on large lawns, commercial properties, golf courses and sports fields, this 200 lb. spreader provides ample capacity for taking on the biggest jobs.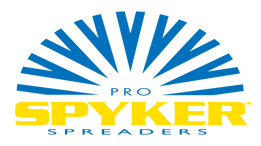 Stabilizer+ | Starbrite Booth 26095
Why stabilize with Enzymes & Corrosion inhibitors? Enzymes stabilize fuel to keep it fresh for up to 2yrs and break down contaminants such as gum, varnish, and moisture, while corrosion inhibitors provide an added layer of protection to metal surfaces, helping to fight against internal rust.

STIHL FSA 200 R with AP 500 S Battery | STIHL Inc. Booth 5068
New for 2024! The most powerful professional battery-powered trimmer in the STIHL lineup! Paired with the AP 500 S, the FSA 200 R delivers proven cutting performance comparable to STIHL gas units.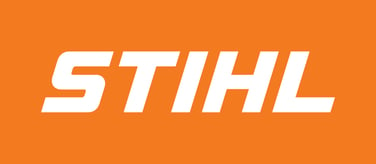 Sunseeker X Wireless Robotic Mower | Sunseeker US, Inc. Booth 1190
Wireless Robotic Mower w/AI, GPS & RTK

SuperHandy Electric Tugger Cart | SuperHandy Booth 24098
Electric Single Rider Tugger Scooter that is made for Warehouse and commercial application. Used to for material and personal transportation. Can tow up to 2600 lbs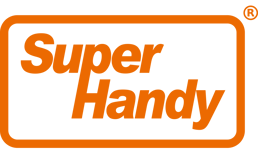 SuperHandy Material Stacker | SuperHandy Booth 24098
A push dolly style device that allows stacking and lifting of boxes / material.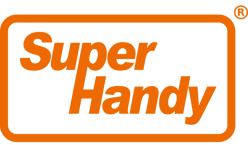 HICKOK BY VESCO X37 AF CORDLESS ELECTRIC POLE PRUNER | Superior Fruit Equipment Booth 8032
65" BATTERY-POWERED POLE PRUNER WITH 1.45" CUTTING CAPACITY AND 8 HOUR BATTERY LIFE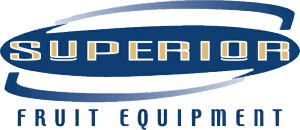 CarbonCoat™ Fertilizer Blends | The Andersons Booth 22066
These clean, spherical, free-flowing granules deliver nitrogen and humic acid simultaneously. Along with their featured CarbonCoat components - HCU®, PCHCU™, and HCAS™ - these blends also feature beneficial materials like SmartPhos® DG slow-release phosphorus, carbon-rich humic acid, and more.

TrenchBadger Pro E | TrenchBadger Inc. Booth 23072
Battery-Powered Handheld Trencher

TruFuel 2.1 Gallon | TruFuel/Calumet Booth 359
2.1 Gallons TruFuel Engineered Furl 50:1 or 4-Cycle

Pro-Grade Poly Wheelbarro | TUFX-FORT Booth 29072
The lightest and strongest pro-grade wheelbarrow in the industry!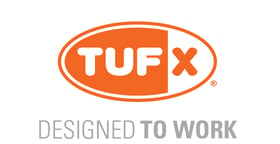 Nexmow M1S | URSRobot Inc. Booth 20104
World's first commercial wireless robotic lawn mower that is equipped with 50w motors, a 10-blade cutting disk, and is capable of cutting from 0.75" - 3.5" with increments of 0.125.

Start-All Jump-Pack™ 12/24V Lithium-Ion Jump-Starter | Vanair Manufacturing, Inc Booth 3036
Instantly starts diesel engines up to 16 liters for trucks, semis, buses, construction and agriculture equipment. Also charges phones, digital cameras, tablets, laptops, and or table gaming devices with multiple power ports.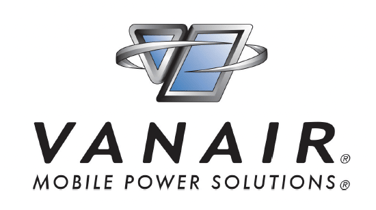 Chroma Connect | Vista Professional Outdoor Lighting Booth 24073
RGBW Lighting w/Bluetooth Mesh Connection Technology

WPU1550 Reversible Plate | Wacker Neuson Booth 11190
Our WPU1550A Reversible Vibratory Plate is a compact and lightweight reversible plate designed to maneuver into tight spaces while providing excellent granular and mixed soil, asphalt and interlocking paving stone compaction.
Whisper Drive™ | Whisper Aero Booth 9058
Bringing cutting-edge aerospace-derived propulsion technology to eliminate leaf blower noise and maximize efficiency. Jet engine performance, Whisper-quiet operation.

VentoRake | Williams & Cary Booth 597
Battery Powered Backpack Rake+Vaccum+Mulcher+Bagger+Blower
Encore Edge Pro | Worldlawn/Encore Booth 7034
New Encore Edge Pro
YXR A-Class | Yakta Booth 20062/11094
Zero-turn mower with a unique way of adding equipment to it, like a sweeper or snowblower.